Some businesspeople  – retailers, B2B service providers, lawyers and facial plastic surgeons – seem to have it made.  Their businesses keep humming along.  Their happy clients provide business or patient referrals, so they keep generating income even during traditionally slow periods.  Their staff works well as a team.  Everyone seems happy.  What do they know that others seem not to? How does that knowledge contribute to their success?  Is it their marketing strategies?  Strong website SEO?  Great advertising and online marketing? Or something else?
People knowledge makes a big difference
Often, what sets some business firms, law offices and medical practices apart is their knowledge of what makes people tick – and how they employ that knowledge.  They know how to make clients happy.  Important as it is, this is not just a matter of having the right quality product and delivering it well.  Businesspeople, attorneys and facial plastic surgeons, for instance, can do a great job and still not achieve the business success they deserve.
But doing these things AND employing the right "people smarts" can make a big difference.  Doing great work does not always produce delighted, enthusiastic clients.  Doing a great job AND doing some specific things that make people happy often does.
Why Budweiser spent millions on commercials about horses, dogs and water
In the last few years, Budweiser lost its position as America's favorite beer.  First Bud Light, then Coors and finally Miller Lite have pushed it from first to fourth place.  How has parent Anheuser Busch fought to regain market share?  Just watch their best – and most costly – ads (Super Bowl commercials) and you can see their marketing strategies.
Over the last few Super Bowls, Budweiser ads said nothing about how tasty and enjoyable their beer is.  Instead, they've focused on making consumers feel good about their brand and product.  How?  For several years, the beer giant ran commercials where Clydesdale horses, long associated with Budweiser, adopted a puppy and then showed their love and loyalty for the dog even after they were separated.  In 2018, the Bud ad featured Anheuser Busch's efforts to provide, not great beer, but clean drinking water for hurricane victims in Texas, Florida and Puerto Rico.
What were their marketing strategies?  First, Anheuser Busch attempted to make viewers feel good about Budweiser using what psychology-based marketing experts call the Law of Association (known to psychologists as Classical Conditioning).
How the Law of Association makes people feel good about a business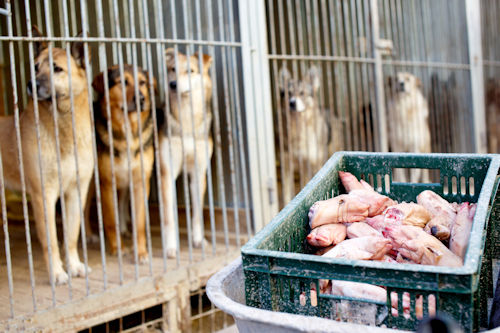 Here's how it works.  In the 1920s groundbreaking social psychologist Ivan Pavlov started bringing meat out to his dogs while ringing a bell.  Not surprisingly, when they saw and smelled the meat, the dogs began to drool.  Soon Pavlov could get the dogs to drool just by ringing the bell.  Their brains now associated the sound of the bell with the pleasure of eating delicious food.  This was an unconscious connection.
Both social psychology and marketing research have proven that when people experience emotions, those feelings can get unconsciously "stuck" to anything else they see, hear, smell or taste at the same time.  This is the reason for the "They're playing our song" phenomenon.  When people hear a certain song while they're falling in love, hearing that song often brings those feelings back to mind.
Most people like dogs and horses.  They also like to see people helping the less fortunate, such as hurricane victims.  So, when consumers see touching stories about horses "adopting" puppies, or beer factories quickly responding to disaster victims' need for clean water, it generates good feelings.  The Budweiser name or can appears while viewers are feeling warm and fuzzy about caring, loyal horses, dogs and brewery workers.  Consumers' minds automatically associate those feelings with the brand.  And when faced with a choice of beers, those good feelings can swing the sale to Budweiser.
Getting people to root for your business
Second, Anheuser Busch used its charitable donations to impel consumers to want them to succeed.  We like it when companies put profits aside to help disaster victims.  After highlighting luxury watch manufacturers' philanthropic programs,  a Financial Times article pointed out:  "Companies in all industries are aware that their potential customers are socially aware and are attracted by companies that share their passions, whatever they might be."  Virtually everyone wants to see innocent victims rescued.
Putting these marketing strategies to work for your business, legal firm or facial plastic surgery practice
It's vitally important that everyone at a business recognize that the way they treat clients can have a big impact on how clients feel towards their organization.  According to the White House Office of Consumer Affairs:
News of bad customer service reaches more than twice as many ears as praise for a good service experience.
A Forbes magazine similarly points out:
13% tell 15 or more people if they're unhappy. Conversely, 72% of consumers will share a positive experience with 6 or more people.
Clearly, the way clients feel when they deal with a business, law office or facial plastic surgery practice sticks to that organization's brand.  Budweiser spent millions to make Super Bowl viewers feel good about their company and product.  In contrast, a great client experience is the cheapest form of advertising.  It causes clients to like the organization more.
Smart businesspeople know that customers who like them are significantly more likely to do business with them.  Smart physicians know that patients who like them are less likely to sue for malpractice.  Smart facial plastic surgeons, businesspeople and attorneys both know that clients who like them are much more likely to recommend them to others.
Takeaway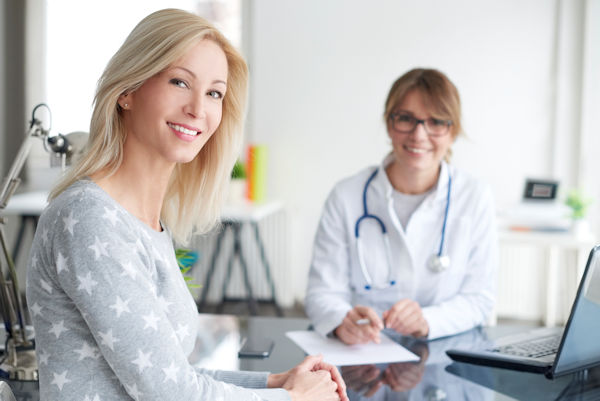 Be sure that you and your employees always attach positive feelings to your organization.  Treating clients and potential clients like VIPs can ensure that the emotions they attach to you, your firm and your services are good ones.
Being active in supporting good causes can help to establish your business or practice as a group of good people who genuinely care about others.  Anheuser Busch spent millions this year to emphasize that because people really want to see businesses that do good do well.
Stay in touch with clients and prospects with article writing, newsletters and publishing stories about how your business is helping people you serve and those in need.  It can make a real difference.
Pavlov's dogs can wag their tails or bite!  Be certain that the feelings that get attached to your business are the ones you want your clients to have.
Please share this article using the links below.                        

CONTACT RONDEAU RESOURCES